CASE STUDY:
RED TRUCK BEER
THE SCOPE
IT'S BEEN A WILD RIDE
CREATIVE CONSULTATION & DIRECTION
(1) 60-SECOND SUMMER LIFESTYLE
(1) 60-SECOND WINTER LIFESTYLE
5
We SHOT BOTH OF THESE COMMERCIALS OVER 5 DAYS: 1 IN PRINCETON, 1 IN VANCOUVER, AND 3 IN WHISTLER.
4
Our crew of 4 included a Director, DP, PA, and a Photographer.
16
drinking beer is about drinking beer with friends. So, we were lucky to fill the scenes with 16 of our own compadres for two weekends of fun.
IDEATION, CONCEPT DRAWING
SCRIPT WRITING, STORYBOARDING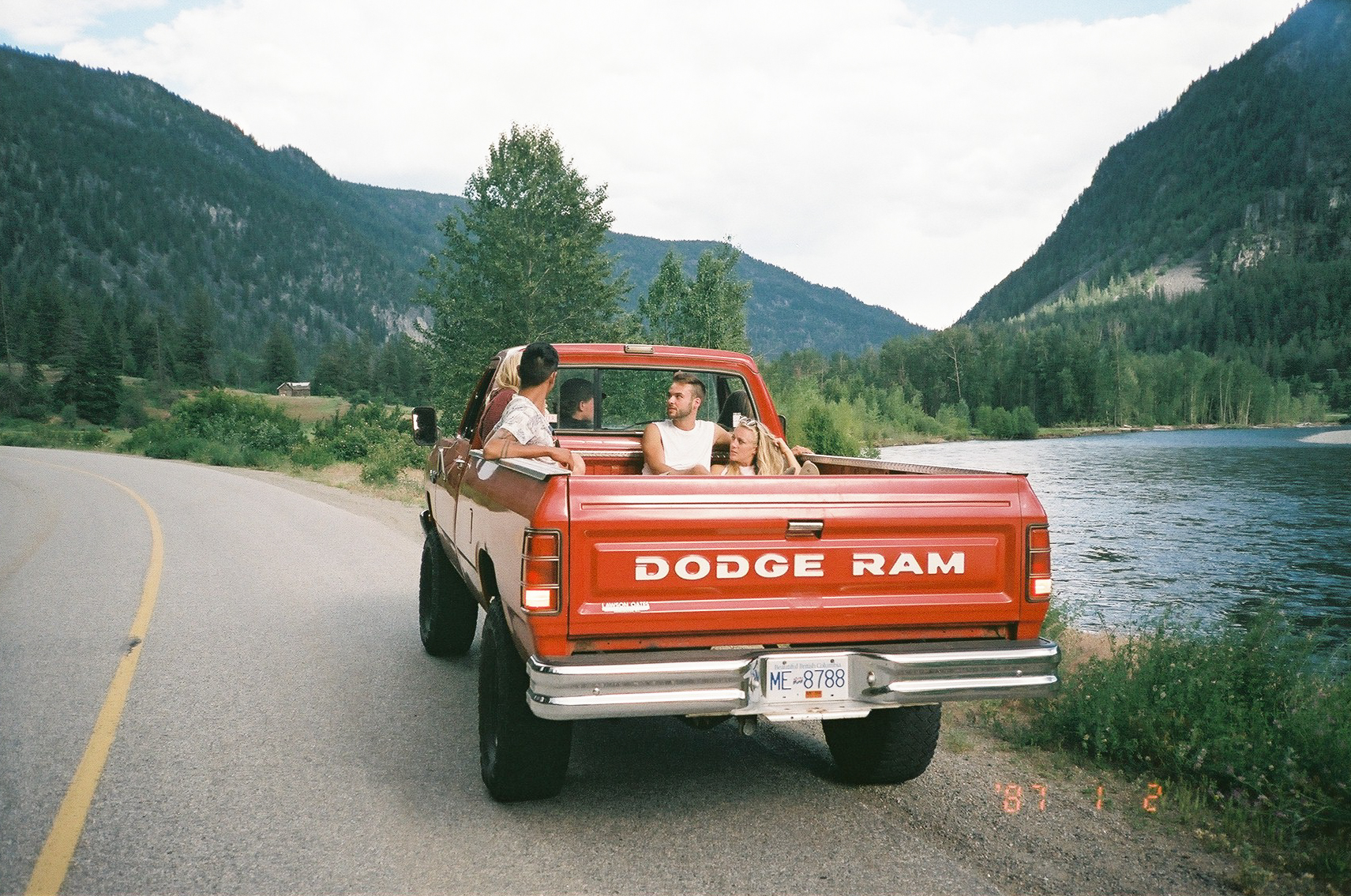 PHOTOS
The photo component of this project allowed us to shoot a combination of film and digital. The grain and the colour that comes out of film is inherently nostalgic, and that sense of nostalgia is so closely tied with the Red Truck brand: think old flat beds and rock&roll. Using film allowed us to create photos that feel more like memories than product shots.
We shot with digital as well to ensure the project remained cost effective and efficient. Then, in post, we graded the photos with a "film feeling" without going overboard.
When incorporating lifestyle with product, it's really important for us to focus more on the feeling than the item itself. For us, the goal is to imbed the product within the surrounding scene. Finding the product inside the shot becomes more of an "Eye Spy" exercise than a blatant attempt to increase sales.
ANIMATION
We loved the line "Brewed for Adventure", and in complete transparency, we didn't come up with it. We wish we had! Anyway, we knew we could make it pop with a tiny animation of hops sliding out from behind the text.
Since the texting animation is such a quick sequence, we borrowed the Apple Messages design. By using something we all recognize as texts, we knew the viewer could more easily digest the messages within such a short time frame.